Welcome to
IRA Fertility Center
Best Fertility Centre in India
Advanced Fertility Treatments with 85% Success Rate
Visited Ira Fertility Center few days ago and must say Dr Mounika Reddy is one of the best gynecologist in Hyderabad. Doctor is always available on time with minimal waiting...

Alekhya

I strongly recommend Dr Mounika Reddy for Gynecology and Infertility Problems. She is my first choice as she is ground to earth, humble and well experienced gynecologist. One of the...

Manjula

Dr Mounika Reddy is more likely a Family friend than a doctor. The way she communicates with patients makes us more comfortable. She is highly experienced in treating infertility patients....

Susmitha Reddy

ABOUT
IRA Fertility Center
IRA Fertility is one of the best well-known centers in Hyderabad. It is led by Dr Mounika Reddy who has more than 12 years of experience in treating infertile patients, both men and women. We offer a wide range of infertility treatments such as IVF, IUI, ICSI, PGD, etc.
We have also gained a reputation as Best Fertility Center in Hyderabad for our quality, trustworthiness, and positive results.
Opening Hours
Monday – Friday

9:00 AM – 8:00 PM

Saturday

9:00 AM – 8:00 PM

Sunday

10:00 AM – 2:00 PM
Need Help
Just make an appointment to get help from our experts
Fertility Treatments Offered
At IRA Fertility, we are specialized in offering the following fertility services and we are equipped with the latest tools:
IUI .1
IUI is a simple fertility treatment where sperm will be washed and inserted directly into the uterus to promote pregnancy.
IVF .2
IVF is the popular assisted reproductive technology where a woman's eggs and man's sperm are combined in a lab…
ICSI .3
ICSI process involves a few steps namely retrieval of sperm, injection of sperm into an egg, embryo monitoring…
4. PGD/PGS
PGD or PGS are the tests used to test the embryo for any genetic abnormalities before implanting it into a woman's uterus.
5. Fertility Preservation
It is a process of protecting sperm, eggs, and reproductive tissues to use them to have a biological child in future.
6. Donor Treatment
Donor treatment involves fertilizing the `1donor's egg with the sperm of partner. Then the fertilized egg will be transferred to the uterus
About
Dr Mounika Reddy
Dr Mounika Reddy has over 12 years of experience in treating infertility issues in both men and women. She is a well-known Gynaecologist and fertility specialist in Hyderabad. She has done her fellowship in reproductive medicine. As a woman, she aims at offering the best possible care to all women during their pregnancy. She has a wide range of experience in offering infertility treatments and she has a solution for every infertility problem.
Before deciding on the treatment, she discusses all the available options with you, along with their possible risks and outcomes. She would also help you select the right treatment solution considering your health condition. She is always ready to help you and make a call to discuss your issue today.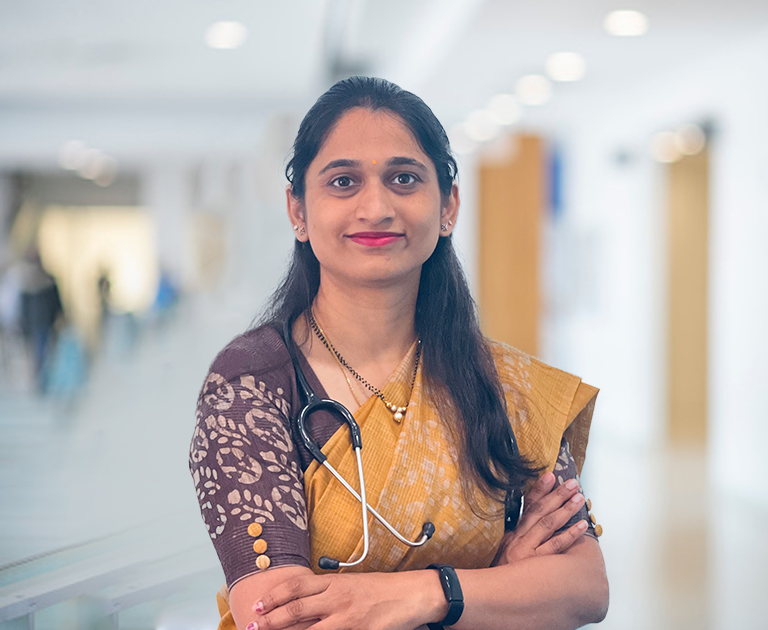 Dr Mounika Reddy is more likely a Family friend than a doctor. The way she communicates with patients makes us more comfortable. She is highly experienced in treating infertility patients. Thanks a lot dr mounika garu.

Susmitha Reddy

Happy Patient

Visited Ira Fertility Center few days ago and must say Dr Mounika Reddy is one of the best gynecologist in Hyderabad. Doctor is always available on time with minimal waiting time.

Alekhya

Happy Patient

I strongly recommend Dr Mounika Reddy for Gynecology and Infertility Problems. She is my first choice as she is ground to earth, humble and well experienced gynecologist. One of the Best doctor i have ever met

Manjula

Happy Patient